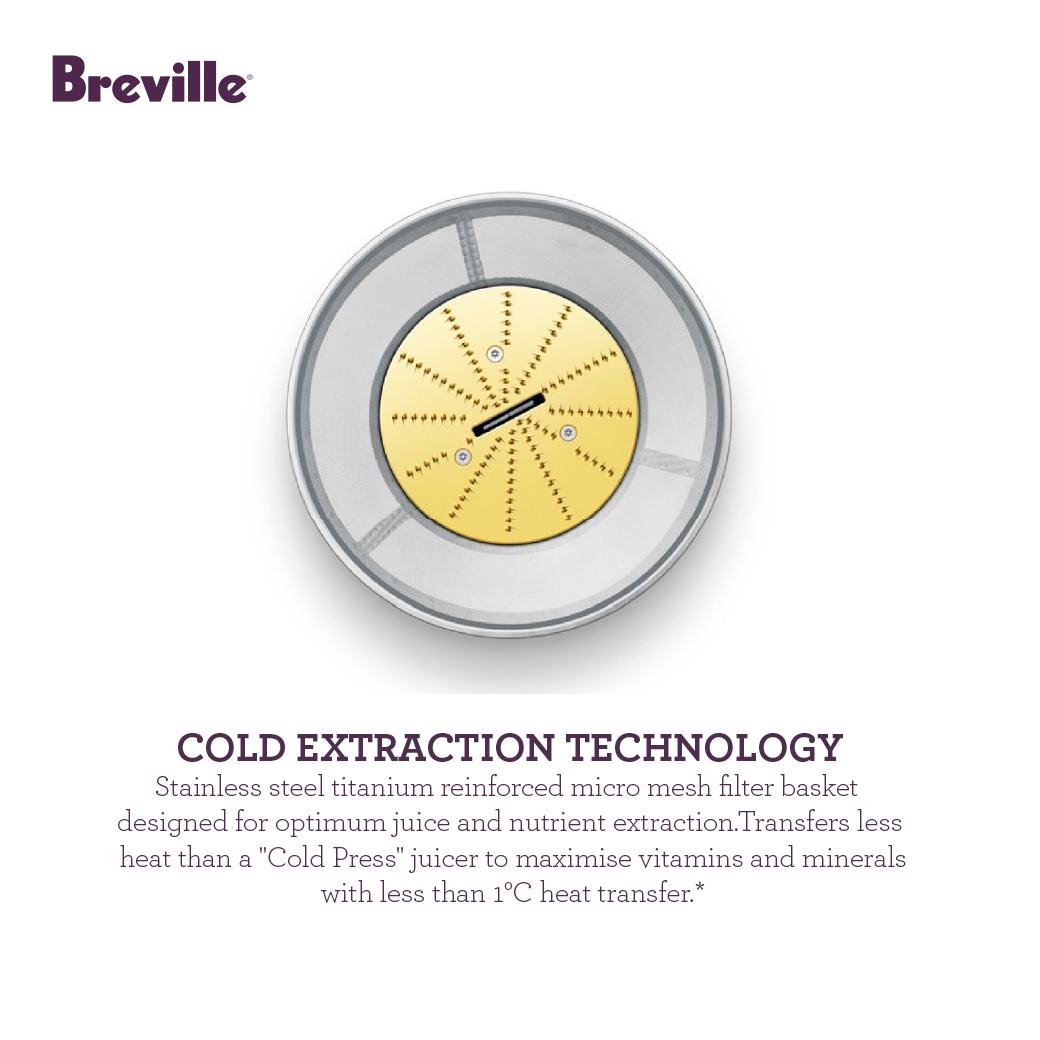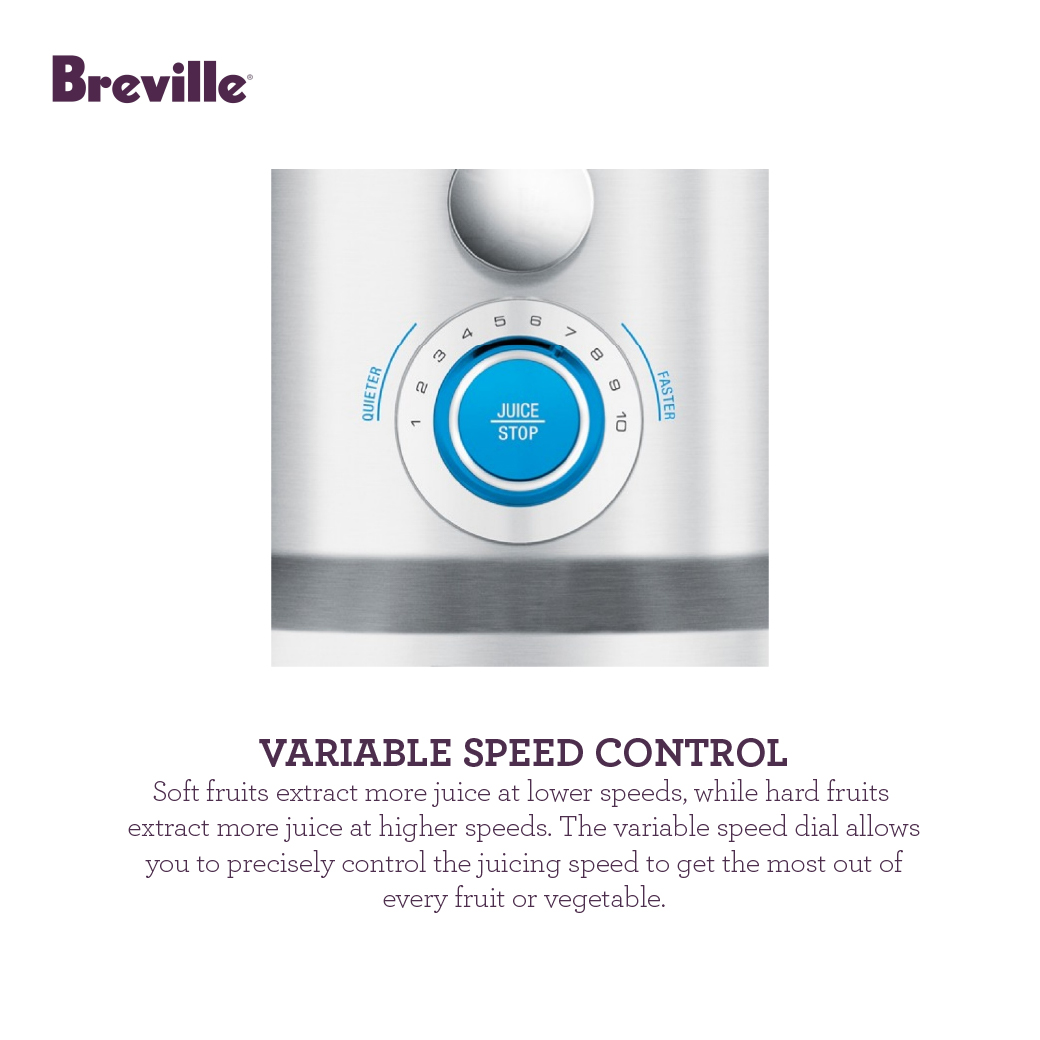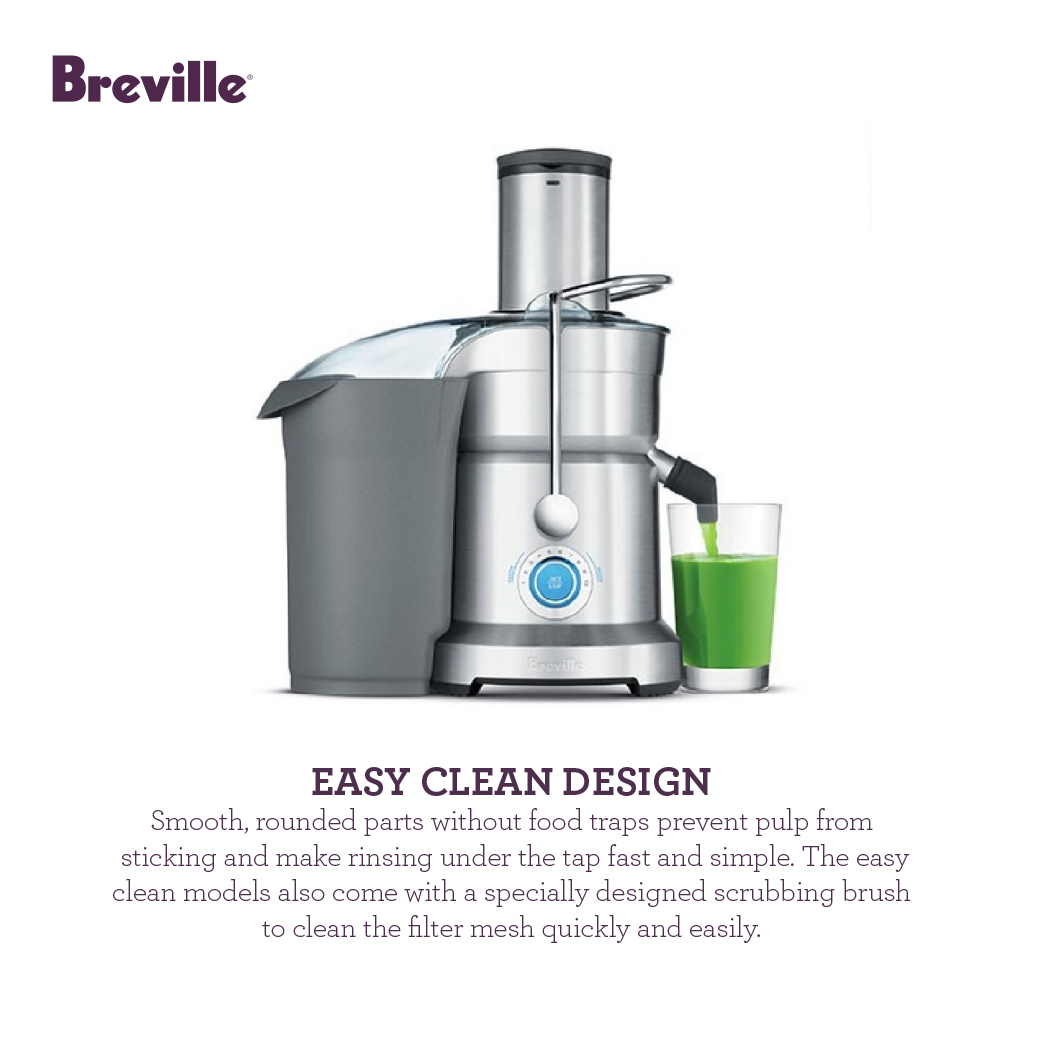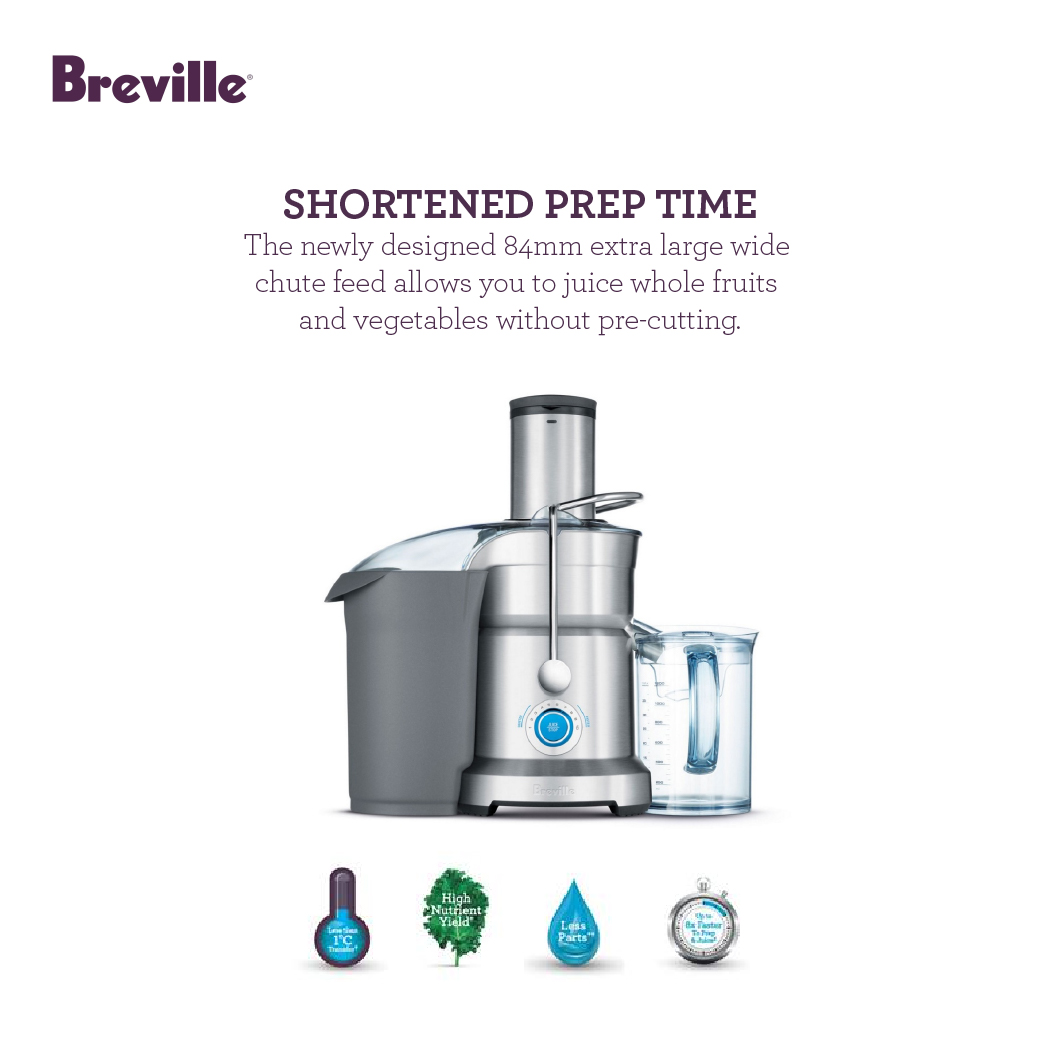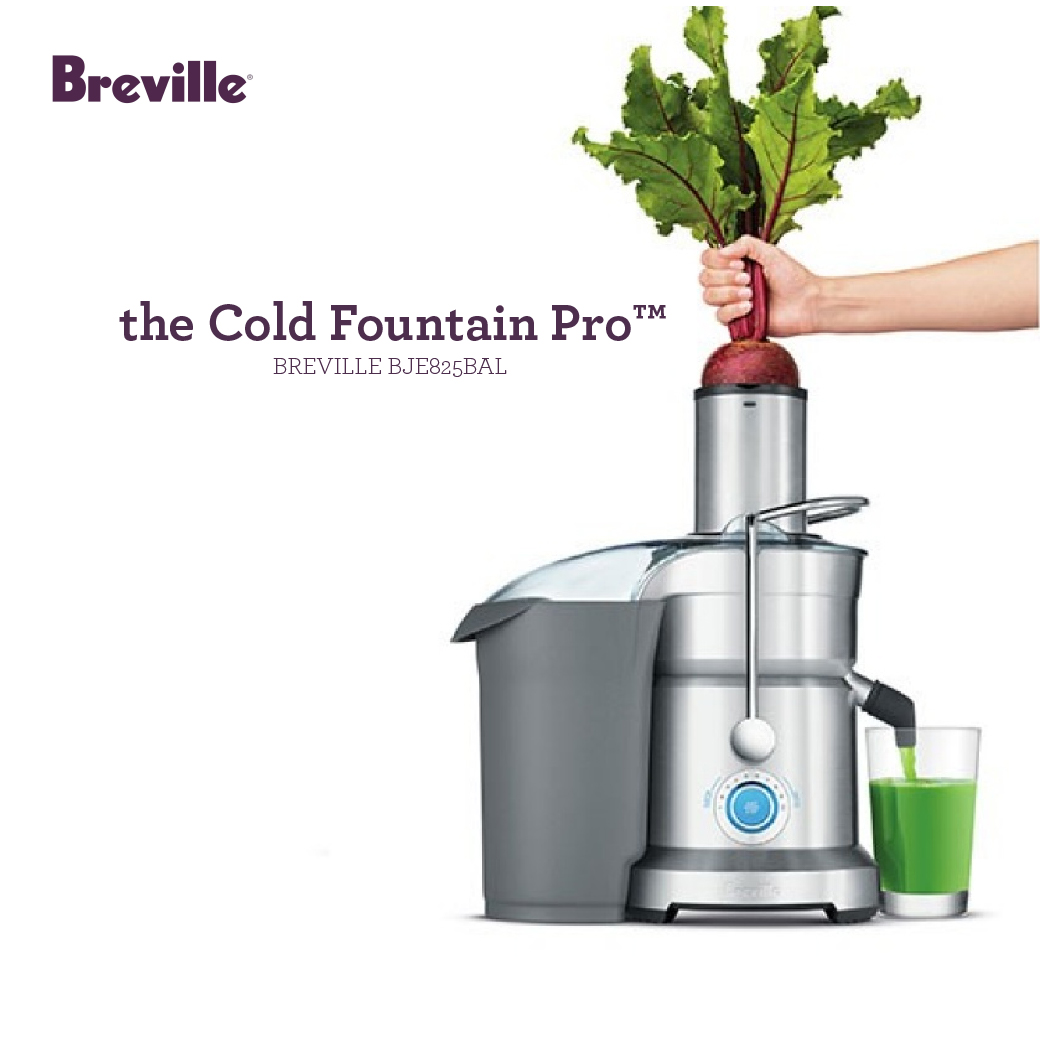 Product DNA

INNOVATIVE COLD EXTRACTION SYSTEM
With Cold Spin Technology and an Italian-made precision mesh filter, you'll avoid damage to vitamins and minerals from heat and processing.

SHORTENED PREP TIME
The unique 84mm extra wide chute feed allows you to juice whole fruits and vegetables without pre-cutting.

SEAL AND STORE JUICE JUG
Enjoy juice for days. The Seal and Store Juice Jug keeps juice fresh in the refrigerator for up to 3 days.

LED DISPLAY
The LED display is illuminated if the motor has stopped due to overloading. This is a perventative feature to ensure safe use and ensure motor longevity.

CUSTOM DESIGNED JUICE NOZZLE
Perfect for mess-free juicing straight into a glass. Simply invert the nozzle when finished to avoid juice drips.
Product Specifications
Capacity




Seal and Store Jug:

2 L Seal and Store Juice Jug

Pulp Container Capacity:

3.4 L Pulp Container

Construction Materials

Stainless steel micro mesh filter basket.

Stainless steel cutters.

Steal and Store 70 oz Juice Jug Froth Separator.

Extra-Large 3.6 qt Pulp Container.

Dimensions




37.1 x 20.4 x 42 cm

Power




1250 Watts

Settings




2 Speed Electronic Control.

High speed for denser fruits and harder vegetables, low speed for leafy vegetables and soft fruit.

Voltage




220–240 volts

Warranty




1 Year replacement with 5 Year Motor Warranty

Accessories




Included Accessories:

2L Easy Seal Juice Jug with Froth Separator

Detachable Spout for Juicing Directly into Glass Easy Cleaning Brush

Extraction System




Cold Spin Technology™ allows juice to flow up and through the stainless steel cutting disc surrounded by an Italian-made mesh filter to ensure an insignificant temperature increase.

Extra Wide Feed Chute




The Juice Fountain Cold features Breville's unique extra wide chute feed measuring 84mm to juice whole fruits and vegetables.

Overloaded Protection Button




To prevent against unsafe operation.

Safety Locking Arm




An Interlocking Safety Arm stops juicer operating without cover locked into place.